Using Lesson Plans
With every major article in Storyworks 2, you'll find a custom lesson plan to help you kickstart your planning. Find them in the Lesson Plan tab of most articles.

These lesson plans offer easy, step-by-step ways to teach every story in the magazine. They offer ideas for before reading, during reading, and after reading. They incorporate all of our online resources to show you how you can create a rich lesson with everything we provide.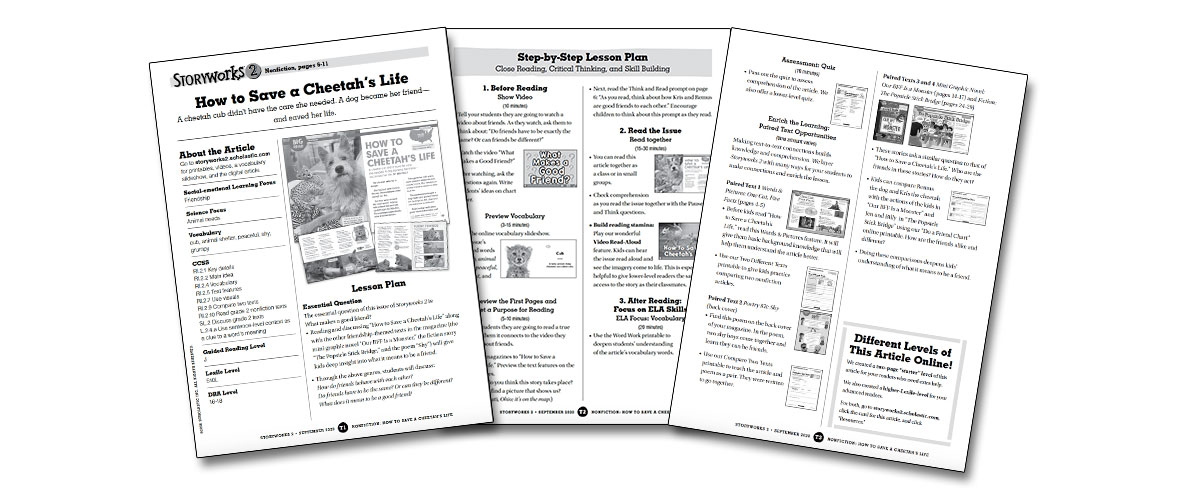 Note that the lesson plans are really flexible. They work for at-school learning, remote learning, and blended learning. Since all of our resources are available online, you can just scan the lesson plan and decide which aspects you'd like to do at school and which you'd like to have kids do at home.
We know that no two students learn the same way. If an article has differentiated versions online, we'll let you know at the end of our lesson plans. You can also get this information in our Digital Resource Guide.